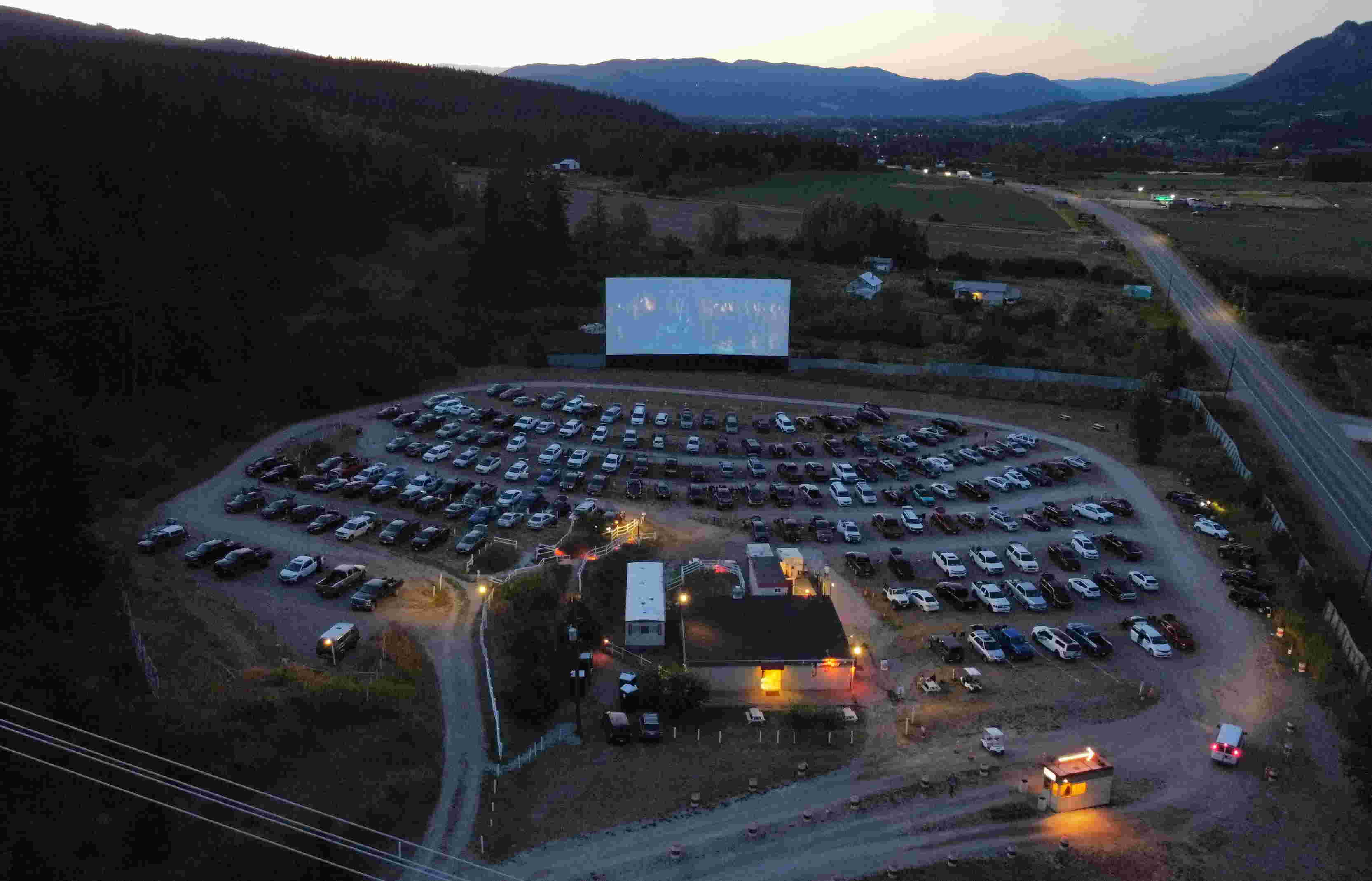 The Ultimate Movie Going Experience
Enderby, British Columbia

---
ALL TICKETS ARE AVAILABLE
ONLINE OR BY PHONE
To ensure that no-one leaves their home needlessly, ticket sales for this season will continue to be available online, or by phone. Your ticket will guarantee your entrance, but not a specific parking spot. Save a tree, download the pdf ticket to your smartphone! Tickets will be available for sale at the box-office, but only if the showing is not sold out. If the showing is sold out online, there will be no box office sales.

---
We are closed May 28 to June 01
---
SINGLE FEATURE
FRIDAY & SATURDAY
JUNE 02 & 03



Rated PG ~ Shows at 9:00pm

Box Office & Concession open at 7:30pm

---

We are closed June 04 to 08

---

The movie audio is broadcasted via FM radio. If you're concerned about your battery or if you are sitting outside or in the back of your truck, you may want to bring a portable battery powered boombox or FM Radio. There is no app to listen to the movie soundtrack; an FM tuner is required.


---

IMPORTANT NOTE
All passengers must be in the vehicle at the time of entry, and the vehicle must have enough seatbelts to accommodate all passengers.


---

ADVANCE PURCHASE Single Feature Admission Prices*
$10.00 Single (1 Person per car)
$20.00 Couple (2 People per car)
$30.00 Family (3 People per car)
$40.00 Family (4 People per car)
$45.00 LG Family (5 People per car)
$54.00 LG Family (6 People per car)
$56.00 LG Family (7 People per car)
$64.00 LG Family (8 People per car)
*PLUS taxes and fees.


Last Update 5/29/2023

---

---
We acknowledge and respect the Traditional Owners, First Nations, and
Aboriginal peoples on whose land we meet, share, live, and work.